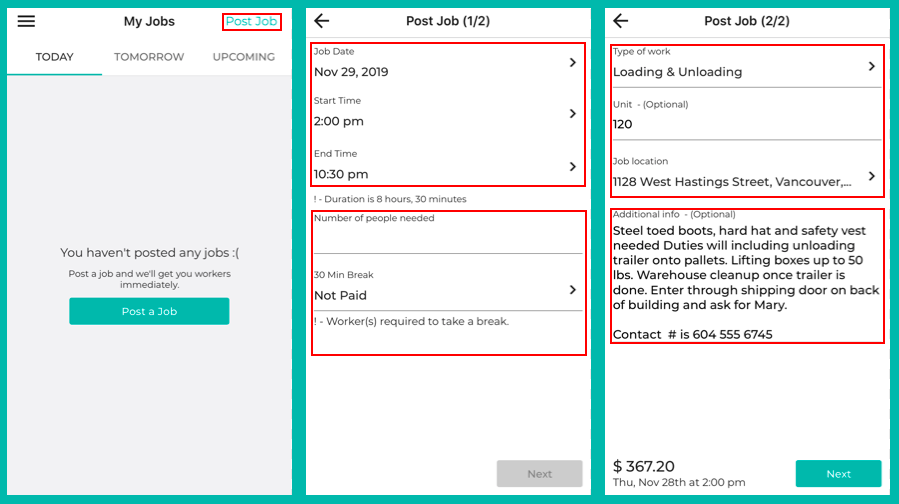 When posting a job on the app the best bet is to include as much detail as possible.
Ideally, you can post the job with at least a day or two's notice. We can always react to and fill job posts in a matter of hours if needed, but when there is more lead time on the job post more of our higher rated workers have a better chance of taking it.

Make sure to cover all of these points when inputting information into your job post:

• Make sure the Date and Time are Correct
• Specify how many Staff you require and if the break is paid or not
• Specify type of work, Unit number if necessary, and full location address.
• Fill in a detailed job description with list of duties, any gear needed, instructions for entry, a site contact and include any other important information.
After that, return to your home screen and refresh. Your job should now be posted and rated Grizzly staff should be on your job shortly! If you have any questions or encounter any problems you can always email support@grizzlyforce.ca